Evangelicals Call for an Immediate Ceasefire in the Holy Land, Urgent Action Towards a Just Peace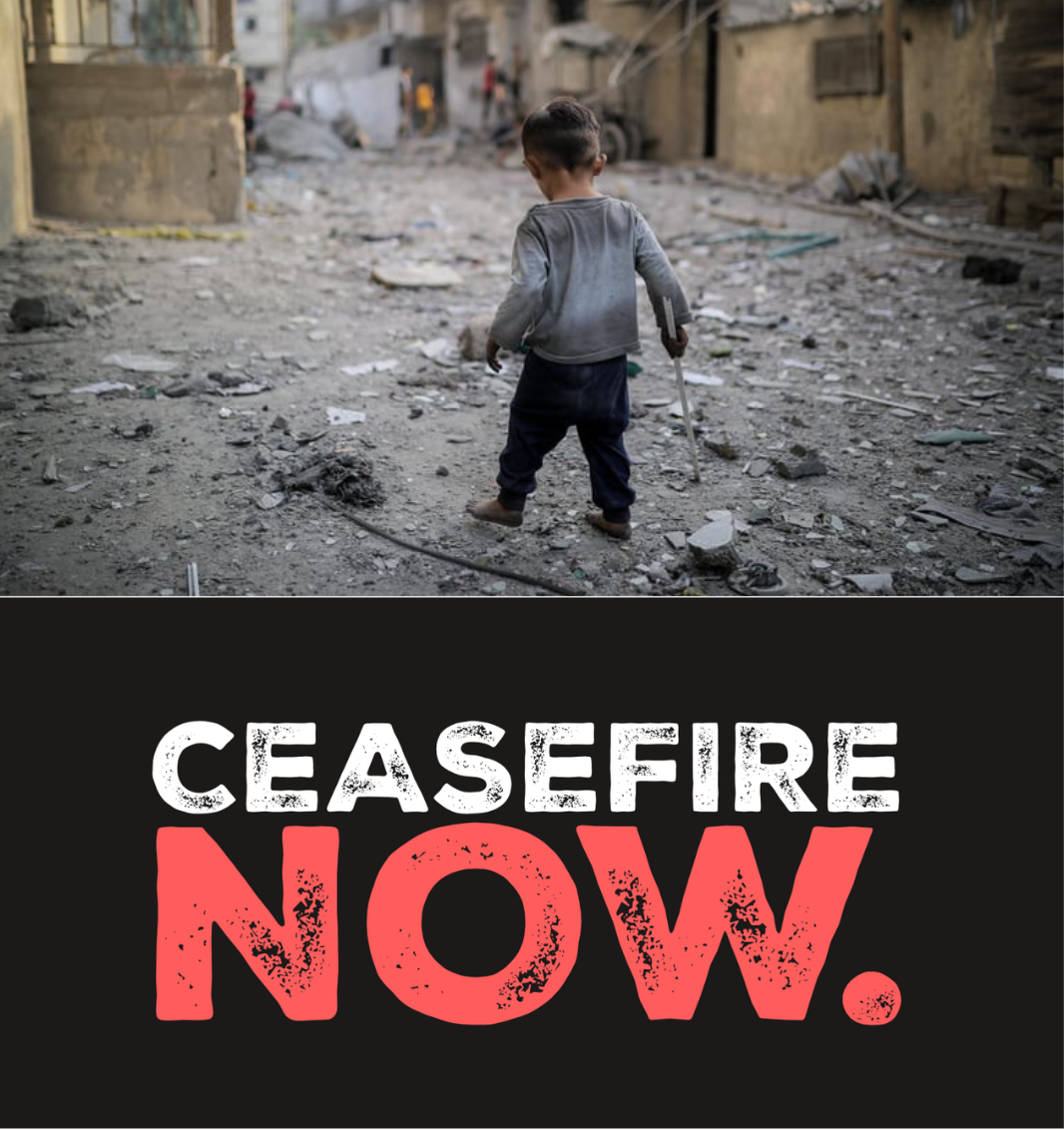 1 November 2023
We, the Evangelical Alliances undersigned, in prayer for and deep meditation on the current conflict and crisis in the Holy Land resolve as follows.
We believe in a God of love and mercy as revealed throughout scripture and His son Jesus Christ.
We affirm our commitment to the dignity of every human being and our commitment to international humanitarian law as an affirmation of the Imago Dei in every human being.
We, as the Body of Christ, are called to make peace. And we remember that Jesus' call to make peace came at a time of conflict, violence and deep division in the Holy Land
We recognize that our knowledge and understanding of the Holy Land and the Middle East is incomplete. We acknowledge the complexity of the geopolitical situation, historical grievances, and multiple perspectives of the people groups. We acknowledge that we do not know God's full plan for Israel and Palestine. We commit to listening and learning from the churches and people of the region.
We humbly seek God's guidance as we pray for the Middle East so that we do not become desensitized like Jonah and disconnected from God's plans to reconcile all people to Himself.
Our faith and the decades of conflict in the Holy Land inform us that without ensuring justice, equality and flourishing to all in the Holy Land, no people group will achieve security in the Holy Land.
We do not see the current resurgence of violence as isolated from the decades-long conflict and war between the two peoples, namely Israelis and Palestinians. This conflict has denied many their human dignity. We lament this situation.
We know that this situation in the holy land has resulted in cycles of violence, and that peace can only be achieved when the cycles of violence are broken and when perpetrators and victims are set free from their sinful desire for vengeance.
We believe that the Church to which we belong bears a responsibility to help break these cycles of violence by helping people be set free from their desire for vengeance, and to work towards the flourishing of all people in the Holy Land and in the Middle East.
Therefore,
We mourn and lament the continued tragic loss of life in the Holy Land.
We repent of our own failure to support just peacemaking in the Holy Land.
We mourn the decades-long absence of peacemaking efforts amidst decades of continuous conflicts that have rendered the two-State solution impossible and extinguished the glimmer of hope of the Oslo Accords.
Therefore,
We call for de-escalation and the cessation of hostilities between Israel and different Palestinian formations and supporters, including Hamas.
We condemn the attacks on civilians by Hamas. Hamas' acts of aggression and the largest killing of Jewish civilians on a single day since the Holocaust are deplorable and despicable.
We note that Israel in pursuit of Hamas has caused more civilian deaths in Palestine. We condemn these further deaths of Palestinian civilians.
We lament the indignity of displaced populations.
We denounce the international community's failure to uphold its obligation to protect civilians and to ensure respect of international humanitarian law, which follows the neglect of its duty for pursuing a just, comprehensive and lasting peace in the Middle East.
We call on Hamas to immediately release all hostages.
We condemn every narrative that dehumanizes ethnic or religious groups, and we condemn all forms of racism and antisemitism.
Furthermore,
We urge all Christians and people of faith to pray for an immediate end of the war.
We urge all Christians and people of faith to pray for the safety and release of all hostages.
We call on the Church and people of faith to increase and intensify just peacemaking in the region which promotes restorative justice in the region, and to do so while demonstrating empathy and humility.
Finally,
There are many crises and conflicts in the world including in Sudan, Azerbaijan-Armenia, Yemen, Ukraine-Russia, and Myanmar. We call the Church to pray for an end to war, for peace, justice, healing, and reconciliation in all these conflicts.
Amen.
Supporting alliances and Organizations:
Middle East and North Africa Evangelical Alliance
Asia Evangelical Alliance
Alianza Evangelica Latina
Evangelical Churches Fellowship of Ethiopia
Jordan Evangelical Council
Evangelical Fellowship of India
Association of the Iraqi National Evangelical Churches
Evangelical Alliance of Kenya
Evangelical Churches Alliance Qatar
Evangelical Alliance of South Africa
National Christian Evangelical Alliance of Sri Lanka
National Churches Fellowship of Nepal
Protestant Church of Algeria
Council of the Evangelical Churches in Iraqi Kurdistan Region
Evangelical Fellowship of Egypt
Evangelical Alliance of Arabic speakers in Europe
Caleb Institute, India
If you wish to sign this statement, please send an email to mabulail@mena-ea.org