2022 Lent Devotional – Day 36
God the Giver of all Things
He who did not spare His own Son, but delivered Him up for us all, how shall He not with Him also freely give us all things? (Romans 8:32 [NIV])
In our day-to-day dealings, we are always extra careful with the things that have been entrusted to us especially if someone has loaned us something. We use it carefully, keep it at a safe and secure place and make sure there is no wear and tear while it is in use. We return it with a grateful heart, full of appreciation for the timely help extended. Are we doing the same for all the things that God has blessed us with?
We have the tendency to credit ourselves for all the good and lovely things we possess, disregarding the real giver. For who makes you different from anyone else? What do you have that you did not receive? And if you did receive it, why do you boast as though you did not? 1Cor 4:7 [NIV]. There is nothing we possess that is not given to us by God, and if it is, then how can we boast about any of them, as if they were our own. It is just like somebody loaned us their car to drive. Will we begin to call it our own? That would be a lie, wouldn't it? It is the same with all the things that God has given us. Be it, spiritual gifts, material possessions, jobs, spouses, children, etc. Are we not caretakers of all of them?
God Gave His Son – God's giving cannot be fathomed by human mind or understood by human heart. God gave you and me, someone that was most dear to Him, the One who was most precious. God gave Him, so that He could have us all back to Him. For God so loved the world that he gave his one and only Son, that whoever believes in him shall not perish but have eternal life. (John 3:16 [NIV]).
He [God] does not withhold – Many times we think of God as someone who likes to withhold things from us. But this is contrary to what the Bible tells us about Him. Psalm 84:11 says – For the LORD God is a sun and shield; The LORD will give grace and glory; No good thing will He withhold from those who walk uprightly.
He gives peace – God commands us to not be troubled about anything or be afraid of anything. Peace I leave with you; my peace I give you. I do not give to you as the world gives. Do not let your hearts be troubled and do not be afraid. John 14:27 [NIV].
He says that He has given us this peace, which goes beyond all understanding and guards our heart and our mind. And the peace of God, which transcends all understanding, will guard your hearts and your minds in Christ Jesus. Philippians 4:7 [NIV]
He gives strength – The Lord gives us strength, at a time when we are exhausted, or perhaps thinking that all is lost. He renews our strength like that of an eagle. Eagles are indeed, strong and powerful birds of prey. In fact, the harpy eagle is considered one of the strongest birds in the world. It's derives its strength mainly from its powerful talons and massive wings. Isaiah 40:31 – But those who hope in the Lord will renew their strength. They will soar on wings like eagles; they will run and not grow weary, they will walk and not be faint.
So, lets continue to cling to the Lord – the giver of all things. Let us behave responsibly, like the good stewards who must give an account to the Lord for all His gifts and blessings He has entrusted us with. Romans 14:12 [ESV] So then, each of us will give an account of himself to God.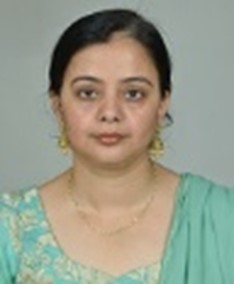 Surinder Kaur Lal