2022 Lent Devotional – Day 19
Evident Transformation
Therefore if any man be in Christ, he is a new creature: old things are passed away; behold, all things are become new. 2 Cor 5:17 [KJV].
There is nothing called as 'hidden transformation'. We cannot say that I believe in Christ; My life is changed, but as I am a secret believer my transformation is hidden. Jesus said, You are the light of the world. A city set on a hill cannot be hidden. In the same way, let your light shine before others, so that they may see your good works and give glory to your Father who is in heaven Matthew 5:14,16 [NIV].
Likewise, there is nothing called 'automatic transformation'. None of us who have believed in Christ, begin to transform automatically from the moment we start to believe. In other words, believing does not guarantee transformation. Remember, our God is not a 'pushy' God. We must make a conscious choice of – opening our heart to the Lord and allowing Him to carry out the process of transformation in our lives.
Transformation is a process. Faith is not like a magical wand that is waved on a believer, the moment she/he accepts Christ in his/her heart, that would bring about instant and once for lifetime transformation. No, transformation is an ongoing process. The Bible tells us – And we all, with unveiled face, beholding the glory of the Lord,[a] are being transformed into the same image from one degree of glory to another. 2 Corinthians 3:18a [ESV]. "…being transformed" is a present participle indicating progressive tense.
Transformation is brought by the Spirit. For this comes from the Lord who is the Spirit. 2 Cor 3:18b [ESV]. We are sinful beings, how-much-ever we try to change ourselves, we cannot. Only the Holy Spirit has the power to change us. Philippians 2:13 says, God is working in you, giving you the desire and the power to do what pleases him. What is required from us is the willingness to allow this change.
Transformation is a must. Paul replies with a resounding "God forbid" (Romans 6:2). To desire to continue in sin is a contempt of Christ's abundant grace and Jesus' sacrifice on the cross. We are those who have died to sin; how can we live in it any longer? Romans 6:2b [NIV]. We cannot truly be Christians, without noticeable change in our lives – the way we think, act, behave, relate, react, and so on. (Colossians 3:9-10)
Transformation is an outcome of a renewed mind. We must be ready to accept the change, thinking out of the box and believing in the transforming grace of Christ. (Romans 12:2)
So, today when we stand and look into the mirror, do we see ourselves different? Is there any change in the way we perceive ourselves and others? If yes, you are on the right track. And if your answer is 'No', then you truly need to introspect your walk with Christ.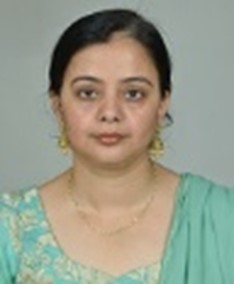 Surinder Kaur Lal