2022 Lent Devotional – Day 16
Agony in Gethsamane
Mark 14:36 – "Abba, Father, all things are possible for you. Remove this cup from me. Yet not what I will, but what you will."
All of us experience pain and agony in our lives. Even several godly people who are mentioned in the Bible faced distressing situations. Can you imagine the pain that Abraham went through as he prepared to offer his son, Isaac as a sacrifice (Genesis 22:5)? Or think about the grief that David felt when his son, Absalom was killed by his own army (2 Samuel 18:33). We can't even fathom the agony that Job went through when he lost his children, his wealth, and his health. However, James Edwards, a biblical scholar says that "Nothing in all the Bible compares to Jesus' agony and anguish in Gethsemane." What makes Jesus' agony in Gethsemane so unique?
Jesus' agony is emphasized by the use of two words, "distressed" and "troubled" (Mark 14:33). Luke 22:44 adds that "his sweat became like great drops of blood falling down to the ground." Jesus was going through heart-wrenching pain! In Mark 14:34, Jesus quotes Psalm 42:5 or 11. Christ's soul is so sorrowful that it was almost killing him.
Now, what caused Jesus so much anguish? Did betrayal, denial, abandonment, mockery, scourging, and crucifixion cause him this extreme anguish? Yes, to some extent, because Jesus was not only fully God, but he was also fully human. But that alone is not the reason for his agony. Jesus was not so distressed and troubled about the physical torture as much as he was troubled about the spiritual horror of being made sin (2 Corinthians 5:21) and becoming a curse for us (Galatians 3:13). Jesus was troubled about being separated from the Father (Mark 15:34).
Jesus endured the terrible distress and trouble in Gethsemane so that we can be saved. He willingly drank the "cup" so that we can become the children of God. It was all for us! Though Jesus' physical sufferings on the cross were extremely painful, his spiritual suffering was far greater! We must be eternally grateful to Christ for submitting to the Father's will. Even as we observe Lent, let's be amazed at Jesus' love and thank him for his costly sacrifice!
Prayer: Lord Jesus, I'm grateful to you for going through so much agony so that I can be saved.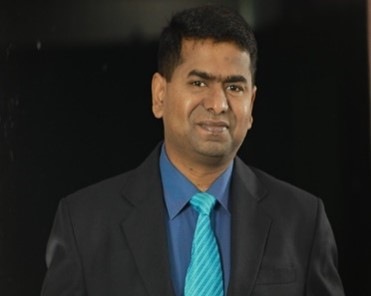 Rev. Dr. David Mende