2022 Lent Devotional – Day 10
A Call to Remain
A colleague in my office has an A4 size print out stuck to his pinboard that reads: "Hang around with people who celebrate you, not tolerate you." We all want to surround ourselves with friends who value us and are interested in our growth. Unfortunately, it is also a harsh reality that such friends and well-wishers who stick with us through the thick and thin of life are few and far between. We often meet those who, as in the world of Facebook, befriend us as instantly as they can unfriend us, and without us even knowing that they have done so.
In John 15, Jesus calls His disciples to 'remain' in Him, to become His friends. The word 'remain' or 'abide' (the Greek word 'meno') is used 11 times in John 15:1-17. What is interesting is that when the same word is used in other parts of the Bible, it often has an element of time in it. In several verses, it is used to refer to those who 'remain' or dwell in a place for longer periods of time in contrast to those who dwelt temporarily and are leaving the place (1 John 2:19; Matt 11:23; Luke 10:7).
When Jesus calls His disciples to remain in Him, and in turn promises to remain in them (John 15:5), it is already assumed that the friendship He is calling them into would nurture and grow over a long haul. During this period, there will be phases of productivity and prospects of pruning, age of abundance and periods of waiting, all requiring immense patience and trust.
Commitment for a long-term relationship can be a difficult task in our world of Tinder and Bumble, where one has an easy choice to break up and move on. This could also be hard if you have been in relationships where you were treated like a consumer item or a step on the ladder of someone else's progress. These experiences certainly colour how we perceive relationships and often generate mistrust in us. Perhaps, this is why Jesus also tells us of at least two benefits of our remaining in Him. Firstly, we will bear much fruit, and secondly, we will also receive whatever we wish (v.7). Now before you begin to think that you have got hold of Aladdin's genie here, it is important to realise that relationship with Jesus comes prior to asking whatever you wish. Relationship with Him is the bond that regulates what you ask (and, therefore, also what you don't ask) and how you ask.
In contrast to these benefits, not remaining in Him would render us purposeless, good for nothing. But what if you do not feel purposeless without Jesus, after all? Perhaps, the absurdity of life without Him will only make sense when we have 'tasted and seen' Him, just as the darkness of dark is only realised after one has seen the light.
So then, how would you choose to respond to this invitation to 'remain' in Him today? To respond positively would require you to become vulnerable and trust Him towards a long-term commitment. That will be hard. But, be assured, He is there with you, not to tolerate you but to celebrate you.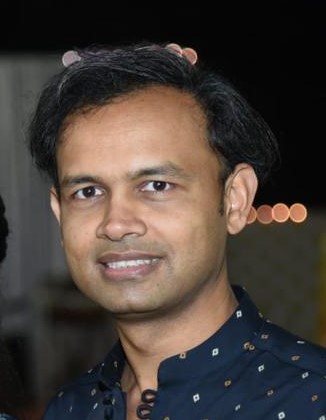 Charles Christian