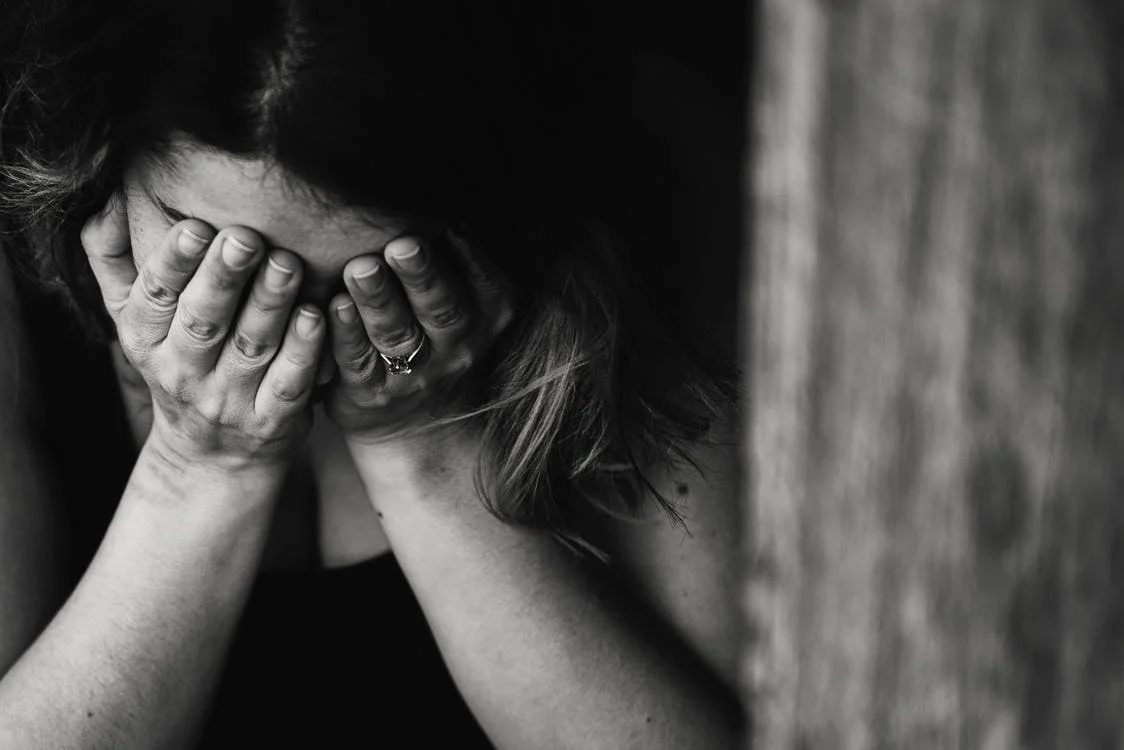 Rev. Dr Richard Howell
When parks and parking lots turn into cremation grounds, be sure the coronavirus induced death graph has risen exponentially. But, by dropping window shades and turning our faces away from the unsettling stench of burning bodies on the funeral pyres, we can't overcome the unleashed grief!
Indeed, like a dense fog, coronavirus has spread its wings all over, even in the remote, poverty-stricken villages at neck-breaking speed, a scenario India dreaded the most. The tragedy is we don't even know the number of our brothers and sisters who have departed, leave alone their names. So let's not lose the sanctity of death in the maze of sheer numbers hitting us day in and day out! Instead, we need to lament the demise, for each one has a name and a relation!
While the village health care system is either non-existent or pathetic, which the poor can't afford anyway; in cities, the middle class also suffer the scourge of a failed health care system, as people continue to die both inside the outside the hospital, on the roads, due to the non-availability of Oxygen.  Sadly, death has caught us off-guard; and this is due to our leader's arrogance and complacency, who closed their eyes to the reality of the second wave of virus rising, now a tsunami.  
Death is so deeply personal and stunningly injurious that nothing prepares us emotionally to encounter it, the numbness sometimes dries up tears, and the empty looks speaks volumes. Yet, inside, the emotional volcano builds up.
Once you have experienced grief, you can better understand to stand in solidarity with the grieving person. The loved ones you shared life with and were true Kindred Spirits, some in the prime of their youth, cannot be replaced. They are gone.
The journey of grief is a holy pilgrimage, not to be short-circuited.
Poets have expressed grief in their poetry:
P. B. Shelley expressed grief, in Ode to the West Wind.
As thus with thee in prayer in my sore need.
Oh, lift me as a wave, a leaf, a cloud!
I fall upon the thorns of life! I bleed!
John Keats expressed his heartache in Ode to Nightingale.
"Fade far away, dissolve, and quite forget
What thou among the leaves hast never known,
The weariness, the fever, and the fret
Here, where men sit and hear each other groan;
Where palsy shakes a few, sad, last gray hairs,
Where youth grows pale, and spectre-thin, and dies;
Where but to think is to be full of sorrow
And leaden-eyed despairs,
Where Beauty cannot keep her lustrous eyes,
Or new Love pine at them beyond tomorrow."
Grief is not like walking on a straight road.
Death hurts. And with every hurt, there will be Grief. But, be sure; Grief does not travel on a one-way road; the Grief journey is more like waves that have a habit of blowing over and over again. And we are forced to revisit the memories of pain, the fear. It's a spiritual and emotional train that goes through dark tunnels you least expected. In your life's journey, you have now entered into unknown territory, and everything seems new at times, even confusing and unexpected.
Life has its mix, times of deep sorrow, giants of fear, stifling anger, dark despair, and even great joy that passes all understanding. So we learn to embark on a new journey with Christ Jesus, not knowing what the future holds for us, yet knowing full well who has the future.
2.Grieving Takes Time
Your stoic friends and religion may tell you to move past this process quickly. Yet, it is a human necessity to grieve. And Grief, as a painful period, is a necessary part of our healing. To run from grief is to run from the very thing that can quell the pain of our hurt and loss. Grieving is the process God uses to bring us to a place of wholeness. So, you need to slow down to deal with grief honestly. Don't paste on fake smiles and go about your days when you are truly dying inside. Jesus, the God in the flesh, knew this more than anyone. So at the death of Lazarus, his friend, seeing the grieving sisters and friends, "Jesus wept." The tears of Jesus showed his identity with the sufferer. Then Jesus spoke those immortal words that changed history and gave Grief its due honourable recognition. "I am the resurrection and life." Our friends and loved ones struggle to find appropriate words to comfort our throbbing wounds.
The God Jesus revealed in the flesh is not silent or absent. Neither he is unknown and unknowable. Such a concept of God does not impart any comfort to those who suffer. Our Creator God is actively engaged in His creation. God is with us; our bodies are the temple of the Holy Spirit. God understands and gives us hope. So in the gospel of the Old Testament prophet Isaiah with deep reverence, gazing upon the face of God; with the inspiration of the Holy Spirit, calls Jesus "a man of sorrows and familiar with suffering" (Isaiah 53:3)." What a name! We worship a God who has emotions, and God who loves and suffers.
Grieving is not simple. It's a lifelong process. We need to develop sympathy and empathy. Grief is a gem of great significance yet can be most damaging and life-killing if not dealt with healthily.
A person in Grief must embrace the journey and take time for themselves to truly process and heal. Otherwise, the consequences are visible, physically, emotionally, and spiritually. If the pain of loss is blocked inside, it will negatively impact all your relationships. Try to understand grief, even if you haven't been there yet, for this might help you have more sympathy and patience for someone grieving.
3. Fear is Not A friend in Grief
Take time to grieve, but don't stay there too long. And don't succumb to the paralysing impact of fear. Fear has never helped a person in Grief. So don't react in fear. Others should not shut out someone who is hurting. They should not pretend as if it didn't happen. The last thing a person in grief needs is to feel more alone than they already feel.
Grieving is the most challenging time for people. They are trying to balance the feelings of pain and loss while going forward with their everyday life. They need space and time, and to be honest with their emotions, never grieve alone, and don't lose the gospel hope.
Since Jesus is the source of all life, we must turn to Him for the solution for our grief as well. Cling close to Jesus and His Word in the power of the Holy Spirit. Never give up on communion with our heavenly Father through Jesus Christ in the power of the Holy Spirit. In the presence of God, we cast all our burdens on Him for God cares.
4. Stay in Fellowship of the Community
The community needs to show love through actions and genuine encouragement and support. It's the heart behind your words that matters and communicates love and care. The community members need to sit with the grieving person and feel the depth of emotions the person is feeling. Don't try and fix it quickly to make them happy. Instead, we must genuinely listen to the narrative of grief. Such actions are the healing balm to a wounded soul.
Grieving is the process God uses to bring us to a place of wholeness. So grieve my brothers and sisters. Grieve for our country, grieve for those you have lost, grieve for those who we are losing as a country every day. Let us grieve but not as those without hope.
Let the Word of God minister to us.
As King David has sung in Psalm 18: 1-6.
I love you, Lord, my strength.
2 The Lord is my rock, my fortress and my deliverer;
my God is my rock, in whom I take refuge,
my shield and the horn of my salvation, my stronghold.
3 I called to the Lord, who is worthy of praise,
and I have been saved from my enemies.
4 The cords of death entangled me;
the torrents of destruction overwhelmed me.
5 The cords of the grave coiled around me;
the snares of death confronted me.
6 In my distress I called to the Lord;
I cried to my God for help.
From his temple he heard my voice;
my cry came before him, into his ears.
John 16:22
22 So with you: Now is your time of Grief, but I will see you again and you will rejoice, and no one will take away your joy.
Philippians 4:13
13 I can do all this through him who gives me strength.
Revelation 21:4
4 'He will wipe every tear from their eyes. There will be no more death' or mourning or crying or pain, for the old order of things has passed away."
Romans 8:18
18 I consider that our present sufferings are not worth comparing with the glory that will be revealed in us.
Romans 12:2
2 Do not conform to the pattern of this world, but be transformed by the renewing of your mind. Then you will be able to test and approve what God's will is—his good, pleasing and perfect will.
Psalm 34:18
18 The LORD is close to the brokenhearted and saves those who are crushed in spirit.
Matthew 11:28-30
28 "Come to me, all you who are weary and burdened, and I will give you rest. 29 Take my yoke upon you and learn from me, for I am gentle and humble in heart, and you will find rest for your souls. 30 For my yoke is easy and my burden is light."
Psalm 147:3
3 He heals the brokenhearted and binds up their wounds.
Matthew 5:1-3
1 Now when Jesus saw the crowds, he went up on a mountainside and sat down. His disciples came to him, 2 and he began to teach them. He said: 3 "Blessed are the poor in spirit, for theirs is the kingdom of heaven.
Psalm 73:26
26 My flesh and my heart may fail, but God is the strength of my heart and my portion forever.
1 Thessalonians 4:13-18
13 Brothers and sisters, we do not want you to be uninformed about those who sleep in death, so that you do not grieve like the rest of mankind, who have no hope. 14 For we believe that Jesus died and rose again, and so we believe that God will bring with Jesus those who have fallen asleep in him. 15 According to the Lord's word, we tell you that we who are still alive, who are left until the coming of the Lord, will certainly not precede those who have fallen asleep. 16 For the Lord himself will come down from heaven, with a loud command, with the voice of the archangel and with the trumpet call of God, and the dead in Christ will rise first. 17 After that, we who are still alive and are left will be caught up together with them in the clouds to meet the Lord in the air. And so we will be with the Lord forever. 18 Therefore encourage one another with these words.
John 14:1
1 "Do not let your hearts be troubled. You believe in God; believe also in me.
Isaiah 53:4-6
4 Surely he took up our pain and bore our suffering, yet we considered him punished by God, stricken by him, and afflicted. 5 But he was pierced for our transgressions, he was crushed for our iniquities; the punishment that brought us peace was on him, and by his wounds we are healed. 6 We all, like sheep, have gone astray, each of us has turned to our own way; and the LORD has laid on him the iniquity of us all.
Joshua 1:9
9 Have I not commanded you? Be strong and courageous. Do not be afraid; do not be discouraged, for the LORD your God will be with you wherever you go."
Romans 8:28
28 And we know that in all things God works for the good of those who love him, who have been called according to his purpose.
Matthew 5:4
4 Blessed are those who mourn, for they will be comforted.
2 Corinthians 1:3-12
3 Praise be to the God and Father of our Lord Jesus Christ, the Father of compassion and the God of all comfort, 4 who comforts us in all our troubles, so that we can comfort those in any trouble with the comfort we ourselves receive from God. 5 For just as we share abundantly in the sufferings of Christ, so also our comfort abounds through Christ. 6 If we are distressed, it is for your comfort and salvation; if we are comforted, it is for your comfort, which produces in you patient endurance of the same sufferings we suffer. 7 And our hope for you is firm, because we know that just as you share in our sufferings, so also you share in our comfort. 8 We do not want you to be uninformed, brothers and sisters, about the troubles we experienced in the province of Asia. We were under great pressure, far beyond our ability to endure, so that we despaired of life itself. 9 Indeed, we felt we had received the sentence of death. But this happened that we might not rely on ourselves but on God, who raises the dead. 10 He has delivered us from such a deadly peril, and he will deliver us again. On him we have set our hope that he will continue to deliver us, 11 as you help us by your prayers. Then many will give thanks on our behalf for the gracious favor granted us in answer to the prayers of many. 12 Now this is our boast: Our conscience testifies that we have conducted ourselves in the world, and especially in our relations with you, with integrity and godly sincerity. We have done so, relying not on worldly wisdom but on God's grace.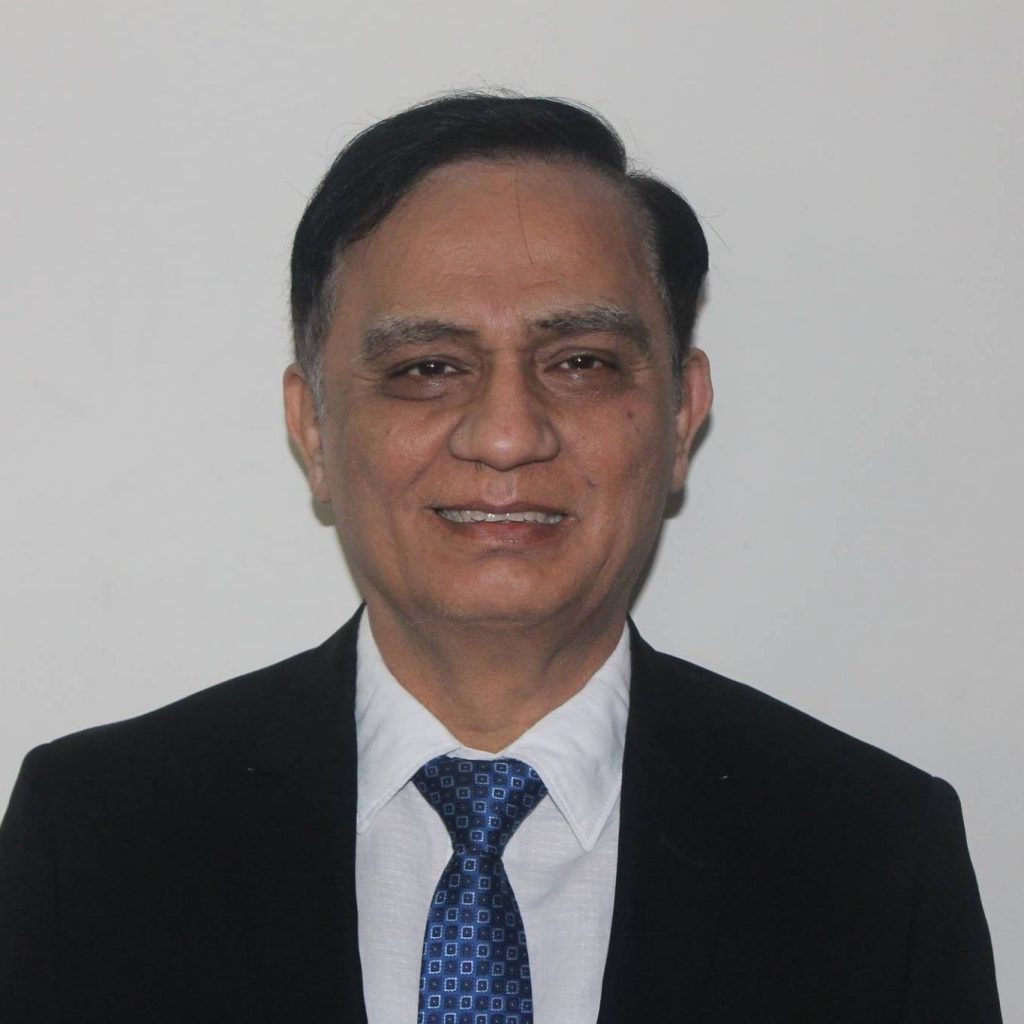 Rev. Dr. Richard Howell is the former General Secretary of Evangelical Fellowship of India and the Principal of the Caleb Institute of Theology.