New Command: Love one another

"A new commandment I give to you…" (John 13:34)
The Thursday of the same week as Easter is referred to as Maundy Thursday. "Maundy" is a Latin term shortened style of mandatum, which suggests "command".
Maundy Thursday memorializes Christ's "mandate" to His disciples – "… just as I have loved you, you are also to love one another" (John 13:34).
This day is considered to be the day when Jesus Christ celebrated his last Passover with His disciples. Most notably, the Passover meal when Jesus washed the feet of His disciples in an extraordinary demonstration of humility and servanthood that was girded in love. He then commanded them to do the same for each other with a new command.
It is fascinating that the day before everything went dark when Jesus gave up His spirit and declared His work finished. He had one last and "New Command" to give His disciples. The old commandment is a directive to love your neighbour as you would to "yourself". The new command is a call to love one another or your neighbour as "Jesus" has loved us. Jesus left every comfort of heaven to be flogged and mangled for us. He endured separation from His Father so that we could be brought back into the right fellowship with Him. He's done things for us that we would never be able to do ourselves. In the light of this truth, with the new command, the standard of love is now based on how He has loved us, not how we love ourselves.
The love Jesus modelled was invigorated with "Humility and Servanthood" for one another. He wanted disciples to practice it. In this manner, to the world, they can be identified as disciples of Jesus.
After they finished the Passover meal, Jesus got up, took off his outer garment, and became a servant. He wrapped a towel around His waist to wash His disciples' feet. On the surface, this task may seem completely unnecessary. They are all grown men. They can wash their own feet. And, if anyone's feet should be washed, it's the Rabbi, not His disciples. But in this act of washing His disciples' feet, Jesus proved even further that He came to serve and not to be served and He commissioned the same to His disciples.
Until we learn to love, really love each other, we can't stoop to wash our neighbour's feet as done by our Lord. Acts of love, including the washing of feet—which may have many faces today and may get translated into several different situations—will never take place until you and I are inspired by God's love.
On this holy day, may Jesus' mandate to love one another propels us to serve one another. And may doing so transform our minds and hearts to enrich the lives of those we serve every day.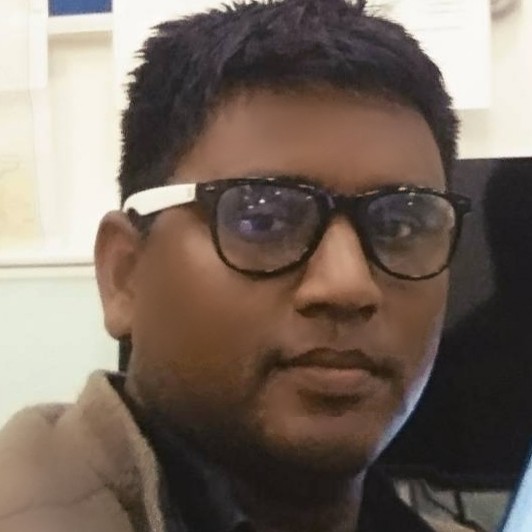 Mr. Surender Pokhal