Perfect Joy in Suffering
More than that, we rejoice in our sufferings, knowing that suffering produces endurance, and endurance produces character, and character produces hope, and hope does not put us to shame, because God's love has been poured into our hearts through the Holy Spirit who has been given to us. (Romans 5: 3-5)
Interestingly, many can never imagine these two words – 'joy' and 'suffering' to go together. It's a paradoxical statement. But not so, for us who are Christians. Suffering comes as a package deal for a life in Christ, but no one can rob us of our joy. The good news is that in the midst of our suffering Christ promises us 'joy'.
St. Patrick – the Apostle of Ireland, after being abducted at the age of 16, was taken as a slave to Gaelic Ireland. Son of a wealthy Romano-British family, he had experienced no hardships until then. He spent six years tending sheep for his Master and during that time encountered God.
Finding himself all alone, he began to talk to God and God became his only companion, help and rescuer. God was so real to Patrick, that Patrick rejoiced taking care of his sheep fearlessly with God on his side every day. He experienced the freedom that only Christ can bring in the land of his captivity.
Rightly as the Bible says, "so if the Son sets you free, you will be free indeed." [John 8:36]. And
"Now the Lord is the Spirit, and where the Spirit of the Lord is, there is freedom." [2 Corinthians 3:17]
The tribulation and suffering that St. Patrick went through in the years of his slavery did not hinder him from obeying God's call to go back to the land of his captivity again, after 20 years.
Today the world and particularly Ireland celebrates the life and ministry of St. Patrick on 17 March as Saint Patrick's Day, or the Feast of Saint Patrick, as it is believed that he died on 17 March, around 460 AD.
I resonate with the experience of St. Patrick and have seen that during the most difficult times of my life, I came very close to God, knowing I had nowhere else to go, just like St. Patrick. And I have experienced that those phases were the ones that God used, to bring me 'perfect joy', despite being the times when I suffered the most.
It is important for us to know that when we choose to fall on the redeeming grace of Christ, He fills us with His 'perfect joy' and that suffering does not break us but instead, it can make us, if we allow God to work on us and turn to Him.
You make known to me the path of life; in your presence there is fullness of joy; at your right hand are pleasures forevermore. [Psalm 16:11 ESV]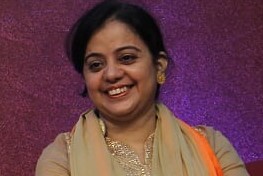 Surinder K Lal