LENT
Relevance
Jesus answered, "How can the guests of the bridegroom mourn while he is with them? The time will come when the bridegroom will be taken from them; then they will fast. Matthew 9:15
The question arises whether Lent holds relevance in our changing post-modern pandemic-ridden world – a world where technology is dynamic, health crisis looms large, and change is the new norm. A passage of barely a few months leads us to the unveiling of a new software, a new machine, an upgraded service, and new breakthroughs in Artificial Intelligence. While society embraces human advancements there is pressure on the church to stay dynamic. Evangelical churches for that matter face this pressure all the more. Contemporary worship patterns and charismatic sermons are equally appreciated by the church members. And hence the process of change seeks to embrace the new – evolving, adapting, and hesitantly embracing – in order to stay relevant.
It is not technological advancement alone that confronts evangelical churches. Amid all the challenges that churches in India face, challenges come from within and without. Individualism, materialism, greed, ego, and pride ravage it from within while persecution, opposition, and threats haunt it from without.
Hence where can the period of Lent find its relevance for the evangelical churches? A cursory reading of the Prophets of the Old Testament will tell us that fasting was always synonymous with repentance and change. Men and women (even children) of old would clothe themselves in sackcloth and sit on ashes to declare their desire to turn around and return to the Lord. The Lord himself declared that when the bridegroom is taken away his disciples will fast (Matthew 9:15).
Corporate fasting therefore acquires significance in the light of changes taking place around us. Though it is true that a church, a body of assembled believers, does not need a special season of Lent to sit in corporate fasting, yet Lent provides us the opportunity to embrace our 'sackcloth and ashes' and humble ourselves before the Lord. It also provides us the opportunity to join the wider body of Christians around the world in prayer and fasting, in reflection and meditation, and in repentance and revival. And most of all it provides us a sense of continuity of an observance that has been handed down through centuries to the church. It gives us a sense of belonging to the believers of all ages spanning a period of more than a thousand years.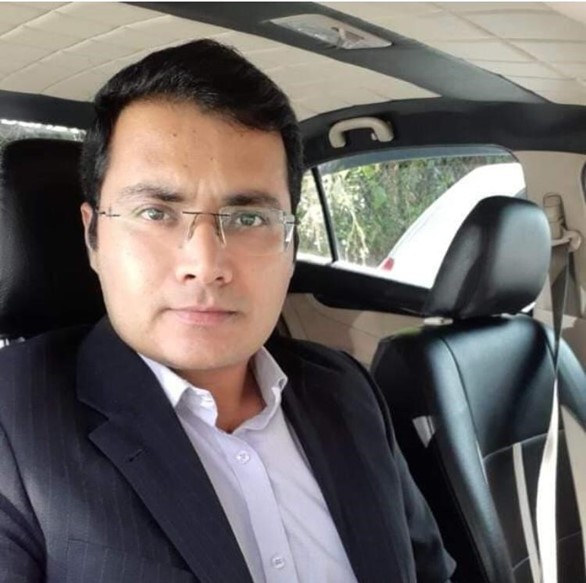 Rev. Abhishek John