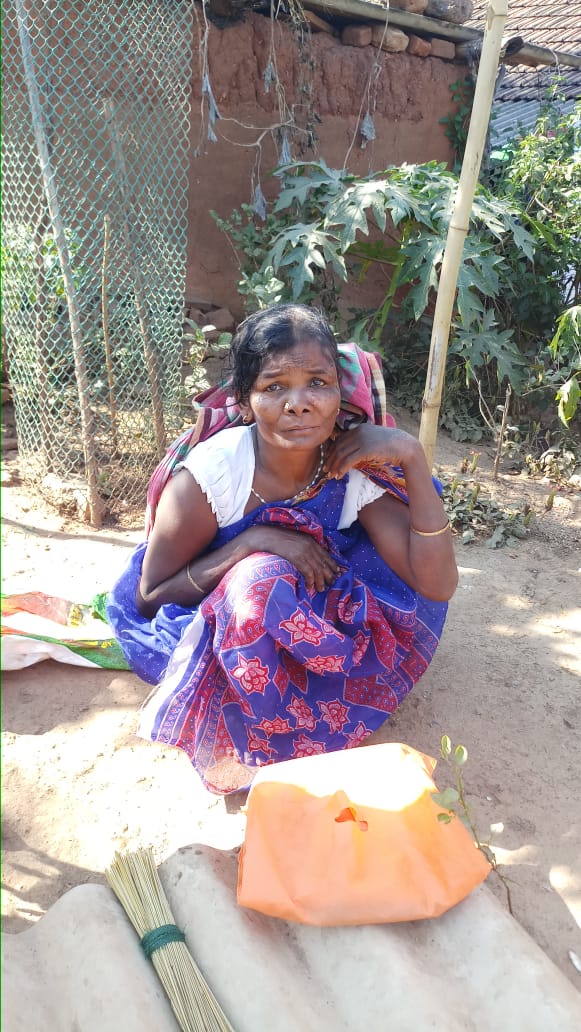 EFIRLC, Persecution Watch, RLC Report
1 – 15 January 2021
On 3 January in Vikas Colony, Shahjahanpur district, Uttar Pradesh, four Christians and a pastor were charged on an allegation of engaging in religious conversion activities. Religious extremists accused Pastor David, Rajat, Jagat, Ajay, and Shirish Gupta of luring people into Christianity – a claim that the Christians vehemently denied. The incident occurred while they had gathered for the regular Sunday prayers, when a group of extremists arrived at the spot and physically assaulted the Christians. Subsequently they called local police and an FIR was registered against the five men.
On 3 January in Bhadohi district, Uttar Pradesh, some policemen barged into a prayer meeting led by Pastor Ashok Kumar and started filming the program. They then questioned the pastor whether he had permission to conduct such meetings. Before leaving they warned him that he might be summoned to the nearby police station.
On 4 January in Chituhula police station area, Budhar, Shahdol district, Madhya Pradesh, religious radicals barged into a Christian program that was taking place at Devgan Das Kol's house. The radicals created a ruckus alleging that Das was engaged in a religious conversion racket. They called local police, who escorted Das to the police station. However, for want of evidence to verify the accusations, police instead booked him for violation of the Epidemic Diseases (Amendment) Act, 2020.
On 7 January in Abhujamadh village, Narayanpur district, Chhattisgarh, two Christian families were threatened by village elders to either give up their beliefs or leave the village. Aayatu Mandavi, one of the victims, lives in the Naxalite dominated village and has been living under fear after the threats. Paswan, the Christian pastor who ministers to these families, has been forbidden to enter the village.
On 7 January in Amgawan village, Jaithari police station, Annupur district, Madhya Pradesh, a Christian wedding ceremony was disrupted by police personnel who cited complaints from a leading political party that a religious conversion activity was underway at the venue. Ram Ratan, the groom, and two others were taken into custody. They were later let go after they filed their statements before the Sub Divisional Magistrate. The wedding ceremony had taken place at the house of Urmila Rautel, a schoolteacher. The next day, Rautel received a notice from her school administration wanting her response regarding allegations that she was involved in religious conversion activities. Subsequently on 12 January she received another legal notice from the local municipal corporation accusing her of illegally constructing certain parts of her house. Allegedly, all these developments were at the behest of the said political party.
On 7 January in Kora village, under Gadiras police station, Sukma district, Chhattisgarh, a Christian couple – Mr. Masa Kunjami and Mrs. Sunny Kunjami – were severally beaten on account of their Christian beliefs. The incident occurred around 6 am when three persons – Sodi Joga, Sodia Deva and Sodi Ganga, along with a few others – barged into the couple's home and attacked them. The couple was verbally assaulted and beaten with sticks. Sunny Kunjami was held by her hair and pulled outside their home by her blouse. Masa Kunjami too was dragged out of the house and was repeatedly attacked with murderous intent.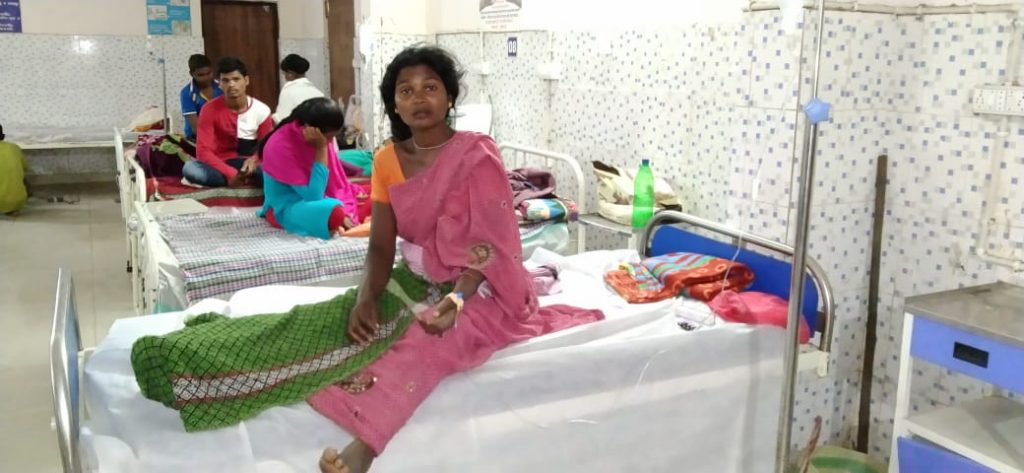 On 8 January in Sukma district, Chhattisgarh, religious extremists launched a major rally against Christians with slogans of "Christians should be chased away from India" echoing in the air. Local sources reported that the district administration seemed supportive of the hate campaign.
On 10 January in Shahjahanpur, Uttar Pradesh, while Pastor Ajay Pal was conducting a prayer meeting along with 25 to 30 Christians, two policemen from the nearby Cantonment police post arrived at his house and took him into custody. Apparently, some locals had complained that the pastor was involved in religious conversion activities. Soon a group of Christian leaders visited the police station and advocated for the pastor's release stating that the complaint was a false one. Consequently, the pastor was let go without charges.
On 11 January in Akola taluk, Ahmadnagar district, Maharashtra, religious radicals confronted Pastor Gorakh Sable at a weekly market while he was selling sarees. The pastor sells garments in order to earn his livelihood. The radicals threatened and harassed him, accusing him of converting people to Christianity through inducement. They demanded that he wind up his stall and leave the market. Soon police personnel showed up and took both the parties to the police station. Police officials favoured the pastor pronouncing that he could not be denied the right to sell the garments as he was not forcing anyone to accept Christianity. Eventually both the parties were let go without charges.
On 10 January in Durgapur village, under Badasahi tehsil, Mayurbhanj district, Odisha, Pastor Mangal Marandi informed that his church members were hindered from conducting a prayer service at the house of Rabindra Hansda. Local villagers had been threatening him for about five days. Badha Soren one of the main instigators exclaimed that the Christian god was a foreign god and threatened Hansda that severe consequences will befall upon him and the pastor if they continued the services. The incident occurred again on 17 January when villagers chased away the Christians who tried to gather for Sunday prayers. Later Pastor Marandi approached the Badasahi police station to file a complaint against the radicals, but the police did not heed to his complaints.
On 13 January in Badaguda village, Koraput Sadar, Koraput district, Odisha, Radhika Nayak – a Christian woman – was savagely beaten up owing to her religious beliefs. She was attacked by Nagama Nayak and her husband Purna Nayak, who are locals. The couple barged into her house, abused her verbally with filthy languages, and hit her head with a stone. She sustained grievous injuries on her head that required 12 stitches to stop the bleeding. The next day she approached local police, with the help of her pastor, and an FIR was registered.
On 13 January in Kurai Nagar, Seoni district, Madhya Pradesh, Pastor Namdeo Neti and Ashok Yadav were falsely booked under the Madhya Pradesh Freedom of Religion Ordinance, 2020 for engaging in religious conversion work by alluring local people. The incident occurred while the two were in a Christian prayer meeting. Acting upon a complaint filed by religious radicals, police arrived at the meeting venue and arrested them. They were later granted bail on 18 January.
On 14 January in Temachi village, Alirajpur district, Madhya Pradesh, twelve Christians were taken into police custody. The incident occurred at around 10.30 am when a group of Christians had gathered for a baptism program in Temachi. Eight among the arrested, including evangelist Xaviour Antony, were Christians who had arrived from Bharuch district in Gujarat. While the congregation were singing religious songs, a group of religious radicals gathered around the prayer hall and launched an attack, alleging that religious conversions were in progress. Soon a group of police officers came in three vehicles, filmed a few videos, and took the twelve people into custody, which included the evangelist, his wife Sheeba, and their son Boaz and daughter Feba. They were booked under section 188 of IPC and were granted bail the next day.