Tribute to Rev. Dr. Francis Sunderaraj – a life well lived.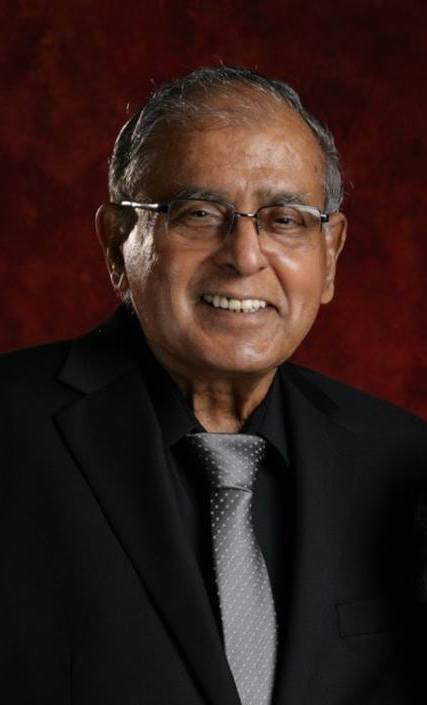 Evangelical Fellowship of India deeply grieves the passing of Rev. Dr. Francis Sunderaraj, our former General Secretary and beloved leader.
Dr. Sunderaraj was a man of faith and integrity. He loved the Lord Jesus Christ with all his heart and served Him to the best of his capacity during his lifetime through preaching, teaching, training, counselling and writing. He served on the Boards of many Christian institutions including the Union Biblical Seminary and authored books and resources on the Evangelical movement in India.
Even in his later years, Dr. Sunderaraj served the Church in India through his writings that we at EFI were privileged to published through the AIM magazine. His godly wisdom, spiritual insight and wise counsel brought encouragement to many. He will be greatly missed.
Dr. Sunderaraj was born on April 7, 1937 at Madras (Chennai) to Mr. Abraham Devaraj James and Mrs. Sophia David.
At a young age at a Youth for Christ rally in Madras, he committed his life to the Lordship of Jesus Christ.
He graduated with a secondary school certificate from St. Paul's High School in 1952 and went on to do his Bachelor of Science (Chemistry) from Madras Christian College in 1955. Between 1955 to 1962, he worked as a chemist, first for the Corporation of Madras, then for private companies.
In 1961, during a Deeper Life convention at Emmanuel Methodist Church in Madras, he committed his life to full-time Christian service and then went on to pursue his Bachelor of Divinity from the Union Biblical Seminary in Yeotmal, completing it in 1965.
Later he would go on to earn his Masters of Theology from Princeton Theological Seminary in 1971 and Masters in Intercultural Studies at Wheaton College, Wheaton, Illinois, in 1994. He was conferred the Doctor of Letters in December 1995 from Biola University.
After his graduation from Union Biblical Seminary, he entered pastoral ministry serving first as the Associate Pastor at Emmanuel Methodist Church from 1965 to 1967.
On December 29, 1965, Dr. Sunderaraj got married to Sheila Bhanumathy Devasahayam. God blessed them with two children Mallika Ruth and Vinodh Samuel.
He served as a Pastor with the Methodist Churches in eastern Malaysia between 1967 to 1970 and during this time also served as a District Superintendent for the newly formed Tamil Conference of the Methodist Church in Malaysia.
His teaching assignment brought him back to his Alma Mater, Union Biblical Seminary where he taught from 1971 to 1972.
He resumed his pastoral responsibilities in 1972, functioning as the Circuit pastor of three Methodist churches in Malaysia till 1974 and then took on the responsibility as the Pastor of the largest Indian church in Malaysia in Kuala Lumpur. During this time he also served as the District Superintendent for the Methodist Church in Malaysia.
In 1976, he became the Associate Secretary for the Christian Education department of the Evangelical Fellowship of India (CEEFI) and was confirmed as Secretary in 1978. He would serve in this role till 1991 revitalizing CEEFI and making it the most popular Sunday School Curriculum in India and beyond.
Dr. Sunderaraj became the General Secretary of Evangelical Fellowship of India in 1984 serving till the year 1996.
He also served as the General Secretary of the Evangelical Fellowship of Asia from 1994 till 2001.
During his illustrious journey of Christian service, Dr. Sunderaraj touched thousands of lives and mentored hundreds of leaders, many of whom are serving Christ today in different capacities.
Even though he was busy with his ministry commitments, he was well known as an encourager of leaders and would often call people up to know how they and their families are and to pray for them.
In recent years, he was active on social media and instant messaging thus encouraging many in their walk with the Lord. His wife and he loved to receive visitors at the Richmond Town Methodist Church Senior Citizens Home in Bengaluru.
In the evening of November 24, he suffered breathlessness and was taken to the hospital where he passed away and stepped into glory in the presence of the Lord whom he served till the very end.
We thank God for his life and his example; for a life well lived and a race run well for the glory of God.
The family has scheduled the funeral service on December 1 at 3 pm at the Richmond Town Methodist Church, Bengaluru followed by the burial.
Please remember his dear wife, Aunty Bhanu to most of us, and his children Mallika Ruth, Vinodh Samuel and their families, in your prayers.