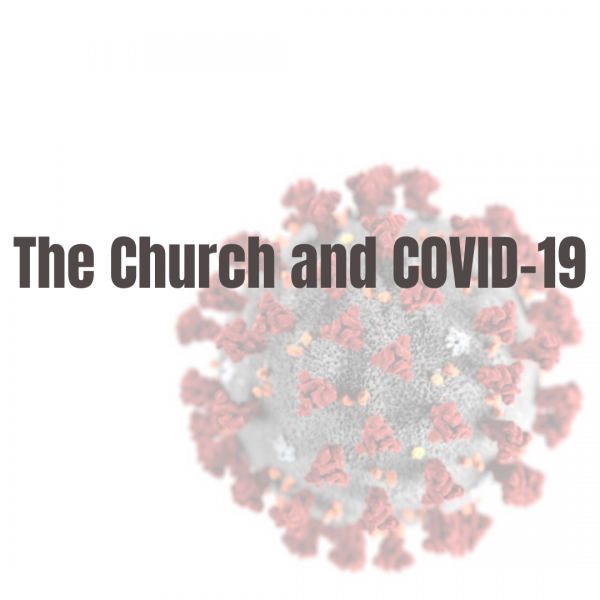 (This document will be updated as more information is available)
Introduction
In the wake of the pandemic that we as a church and society are facing, our lives have been strongly impacted. And at such a juncture, while many of us are isolated at home, right information is vital and essential.
The Government of India has categorically stated that the most important factor in preventing the spread of SARS-CoV-2 (popularly known as Coronavirus or COVID-19) locally is to empower the citizens with the right information and take precautions as per advisories issued by the Ministry of Health and Family Welfare (MoHFW).
The most common symptoms of COVID-19 are fever, cough or difficulty in breathing.
A simple habit to keep in mind during these days is:
A. When coughing and sneezing, cover mouth and nose with a handkerchief or tissue, or in the lack of either, do it on the crook of your elbow,
B. Wash hands with soap and water frequently,
C. Keep a distance of at least two meters while in a public place, and
D. Avoid touching your eyes, nose and mouth.[1]
These are basic guidelines issued by the MoHFW.
Advisories and Orders have been issued by all State governments and Union Territories regarding a total lockdown. The restrictions imposed by the states include – stay at home and come out only for basic services while strictly following social distancing; any congregation of more than 5 persons is prohibited,[2] which includes festivals, religious and social gatherings;[3] all religious places of any denomination shall be closed,[4] etc. These advisories are necessary at this juncture. We, as Church, should strictly adhere to the spirit of these rules and ensure complete cooperation. These restrictions also bring with them a challenge upon the way we worship and commune with each other.
Some important links that you can visit to know more about COVID-19 and the precautions you can take.
Government Advisories and Guidelines
Guidelines for home quarantine
Basics of hand washing in English (Video)
Basics of hand washing in Hindi (Video)
How to communicate with COVID-19 suspected or confirmed cases?
General Information
FAQ's compiled by IndiaBioScience
The World Health Organization Page on COVID-19
Official Website of Ministry of Health and Family Welfare
Indian Council of Medical Research website on COVID-19 testing in India
Images and Infographics resources compiled by IndiaBioScience
Video resources compiled by IndiaBioScience
FAQs on Penalties for Violating the Coronavirus Lockdown in India?
WHO recommendations for religious leaders and faith-based communities.
Dashboards and Trackers
COVID-19 Dashboard – Government of India
Coronavirus disease (COVID-19) Pandemic homepage | WHO
COVID19 India Tracker App – Aarogya Setu
Google COVID-19 information page
COVID10 India Unofficial Tracker Page – Run by volunteers using state bulletins and official handles.
Resources – Mental Health, Elderly, the Children and the Migrants
Along with information and advisories, the MoHFW has also offered excellent resources and guidelines on – taking care of our mental health, including that of children and of the elderly, psychosocial issues among migrants, quarantining of migrant workers, etc. In as much as it is a physical health crisis, its impact on mental health can't be discounted.
Following are some important advisories issues by the MoHFW and can serve as important resources as we grapple with physical and mental health issues
Taking Care of Mental Health of Children
Taking Care of Mental Health of Elderly
Psychosocial Issues of Migrants
Practical tips to take care of your mental health during the stay in
Minding our Minds during Corona
Advice for church gatherings
Services online
With these social distancing and home quarantine measures, the church is faced with a unique challenge. 'Ecclesia' or 'church' is a body that represents a community of called ones. Every part of the body communes with each other. Hence, social distancing intrinsically creates a paradox for the 'ecclesia'. The challenge then arises as to the nature of this ecclesia in times of social distancing over COVID-19.
How can church operate
Many churches, who have been technologically savvy, were immediately able to make the transition towards online services in creating a virtual 'ecclesia'. However, many are still struggling.
Evangelical Fellowship of India is advocating the use of internet in providing church services online. On 3rd April 2020, we organized two webinars along with CV Global on "Creative Church Online" in Hindi and English to help interested leaders know about how they can take their Church services and worshipping communities online.
Here are a few links that you can use to explore this further:
How to Take Your Church Online in under 24 Hours
How to Livestream Your Church Service: A Practical Guide
The FAQs: Answering Tech Questions Pastors Are Asking
How to Take Your Church Virtual (Fast): The Ultimate Guide to Church Live-Streaming During Crisis
Practical things to encourage others
Church as the support system
The decisions taken by the government are meant to curb the spread of the pandemic. With most of us forced to stay and work form homes, the lockdown has brought about a completely new dynamic when it comes to being isolated at home.
Families that have children at home are faced with a unique challenge – ensuring that children continue to learn in creative ways. Families that have elderly parents must ensure an atmosphere of empathy and care. Added to these dynamics is the restrictions on the purchase of essential items. All these issues when compounded can add pressure upon the working adults at home. Amid these challenges, it is the local church that provides the support system for such families. Regular communication with church members and the pastor is one of the keys.
Being a witness
The growing pandemic has created fear and panic all over the world. The growing number of patients and deaths daily can severely impact us psychologically. At such times, as Christians, we can be a light in the dark and a city on a hill. We can seek ways to make Jesus known in our neighborhood even while we are isolated at home. Read on how we can be a reassuring presence in a time of fear.
---
[1] https://www.mohfw.gov.in/pdf/Poster1GHFanDHGA.pdf
[2] https://static.mygov.in/rest/s3fs-public/mygov_158511543151307401.pdf
[3] https://static.mygov.in/rest/s3fs-public/mygov_158511610551307401.pdf
[4] https://static.mygov.in/rest/s3fs-public/mygov_158505517951307401.pdf