The hope of the resurrection
We started this journey from Ash Wednesday, a journey that has lasted us 46 days. The Lenten season is a time for spiritual inventory, for reflection and focusing on spiritual disciplines so that our walk with God is deepened. It was our privilege to bring you devotions during this Lent and we hope that they have been a blessing. We want to thank you for making this journey with us.
Easter Day or Resurrection Day is the culmination of this season. It marks the end of the Holy Week or Passion Week as we commonly call it and is perhaps the most important date in the Christian year.
It is important to understand that the resurrection of Jesus Christ is unparalleled in human history. Lazarus was raised from the dead, but he died again. Jesus never will. He has a new glorified and powerful body which is completely new. This is incomparable to anything.
A Christian's faith stands or falls on the resurrection of Jesus Christ. As Paul said in 1 Corinthians 15: 14 – "..if Christ has not been raised, our preaching is useless and so is your faith." And then in vs 17 and 18, "And if Christ has not been raised, your faith is futile; you are still in your sins. Then those also who have fallen asleep in Christ are lost." The resurrection of Christ has great implications not only because it is a historical reality but also because it is relevant even today.
The forgiveness of God is assured to us because of the resurrection of Jesus Christ. The Good News is that there is forgiveness with God and reconciliation with Him because of the sacrificial death and atonement of Jesus Christ. John the Baptist called Him the Lamb of God that takes away the sins of the world. Jesus Himself taught that he would die taking all our sins and guilt on Himself so that we could be forgiven. If he had remained dead, we would be without hope. But by raising Jesus from the dead, God approved of what He had achieved on the cross and hence his death became the basis for God to forgive our sins and grant us a new life. The resurrection is assurance of God's forgiveness even today.
We are not only assured of God's forgiveness but now, because of the resurrection of Jesus, have the power to live our lives as desired by God. He can transform our nature through His power that was displayed in the resurrection of Jesus Christ. We can have a close walk, a life-changing fellowship with God. We can be spiritually alive because of God and His power that also raised Christ from His physical death.
But what is more is that we have an eternal hope, because of the resurrection of Jesus Christ. Hope that stems from the certainty of God's ultimate victory. We now know how the story goes and how history would end when the resurrected Lord Jesus Christ would come back in glory, power and majesty. He will make everything new. His resurrection was the beginning of the new creation of God and one day the entire creation would be redeemed and transformed. Because of His resurrection, we have the guarantee of the resurrection of our bodies and of the transformation of the universe.
Peter puts it into perspective in 1 Peter 1:3, 4 – "Blessed be the God and Father of our Lord Jesus Christ! According to his great mercy, he has caused us to be born again to a living hope through the resurrection of Jesus Christ from the dead, and into an inheritance that can never perish, spoil or fade…"
Therefore, we are people of hope. We are the Easter people and Hallelujah is our song. Because Christ has risen. He has risen indeed.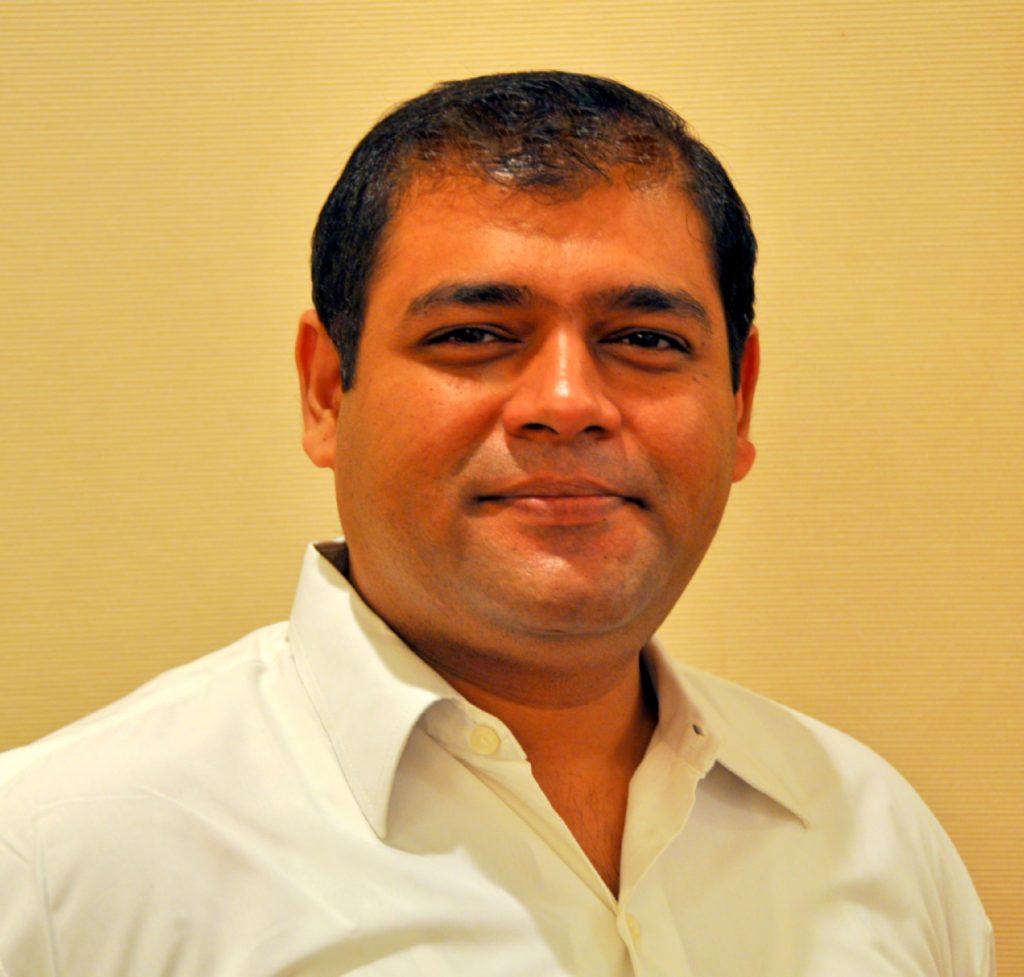 Rev. Vijayesh Lal