Be strong and courageous
"…Do not be afraid; do not be discouraged, for the Lord your God will be with you wherever you go." (Joshua 1:9)
Being strong and courageous usually does not necessarily mean that we employ massive actions. More frequently, it consists of small decisions you and I make every day that show our dependence on God.
The Israelites had wandered in the wilderness for 40 years, and it was up to Joshua to lead them into the promised land. The challenge for him was not just to provide spiritual leadership for the Israelites in the absence of Moses, but he was also supposed to claim the land from its current occupants through a fight. But in due course, when he felt the crushing weight of the commission before him, the Lord offered Joshua the following words of encouragement:
"…Do not be afraid; do not be discouraged, for the Lord your God will be with you wherever you go." (Joshua 1:9)
In Joshua 1, we can unambiguously notice the transition of leadership to Joshua after Moses died. The command to "be strong and courageous" was reiterated several times to Joshua and the Israelites to stress its importance to them. Unquestionably, they felt uneasy as they faced an uncertain future, but God reassuringly said, "As I was with Moses, so I will be with you; I will never leave you nor forsake you".
As followers of Christ, the essential part of us being strong and courageous means trusting in the Lord as our true source of strength and acting accordingly.
In Joshua's case, he didn't have all the solutions for the challenges that were before him. But he was advised to go ahead anyway, acting in faith. Similarly, we also hardly ever have all the answers to some of the challenges that we may encounter in our lives, be it on a personal front or a professional one.
The Lord's words of encouragement certainly required specific actions on Joshua's part if he was to be strong and courageous, and in Joshua 1:8, God tells him to always keep the book of the law on his lips, meditating on it day and night.
If we prayerfully seek His directions, meditate on His Word, render our dependence on Him and follow Him in small decisions each day, we will have the courage to let go of fear and face our challenges with faith.
It's normal to have fears, but it can be damaging to our physical and spiritual health if we live in a state of perpetual fear. Just as God encouraged His servants in the Old Testament, we too can be strong and courageous because of the One who promised to be with us always.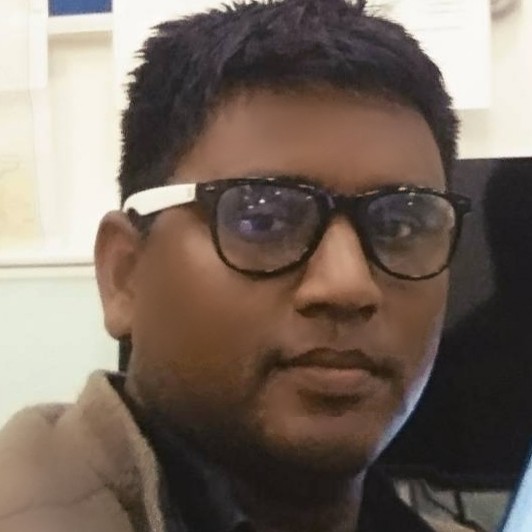 Mr. Surender Pokhal