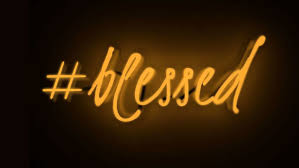 Accomplished or not
Not everything that we desired from the childhood have fallen into our lap. I can list hundreds of unfulfilled dreams. I desired to go to Army school, wanted to marry a girl I was infatuated with, dreamt to be a famous Bollywood singer or a hero. Then, I desired to join Indian Air Force and fly a Jet. And again later, I aspired to become an IAS officer. The list can go on and on. In other words, the list of my failures is longer than my success. And few successes, in reality, just fell into my lap without really desiring for it.
There are no human beings under the sky who have achieved everything that they desired. There are suppressed regrets and sorrows behind every smile. We are all blessed with days and nights that we lived through, accomplished or not; rich or poor; righteous to wicked, everyone ultimately faces the tyranny of time and age. They all arrive to a state beyond their control, where even our accomplishments fail to answer all our questions, and satisfy our inner being. We are bound to meet our natural destiny: Frail old age and Death. Life is more than our accomplishments.
I wonder why Jesus did not mention accomplishments as part of the Eight Beatitudes. Probably because his definition of accomplishment was different: (1) Blessed are the poor in spirit; (2) Blessed are those who mourn; (3) Blessed are the meek; (4) Blessed are those who hunger and thirst for righteousness; (5) Blessed are the merciful; (6) Blessed are the pure in heart; (7) Blessed are the peacemakers; (8) Blessed are those who are persecuted. (Matt 5:3 – 10) At the end, Jesus promised a reward in a space beyond the tyranny of time and age. (Matt 5:12) In other words, even with all the failures, there is possibility of one being filled with an expectation of excitement and joy of receiving a reward that will stay with us forever.
"Now all has been heard; here is the conclusion of the matter: Fear God and keep his commandments, for this is the whole duty of man." (Ecclesiastes 12:13-14)
Rev. Dr. A. K. Lama

"Dear Lord, Thank you for the gift of life and health. May you enable us to focus on these beatitudes for the rest of my life. We desire to be a blessed person. Amen!"